Geometric Lace Midi Dress – Dresses – Midi & Maxi | bebe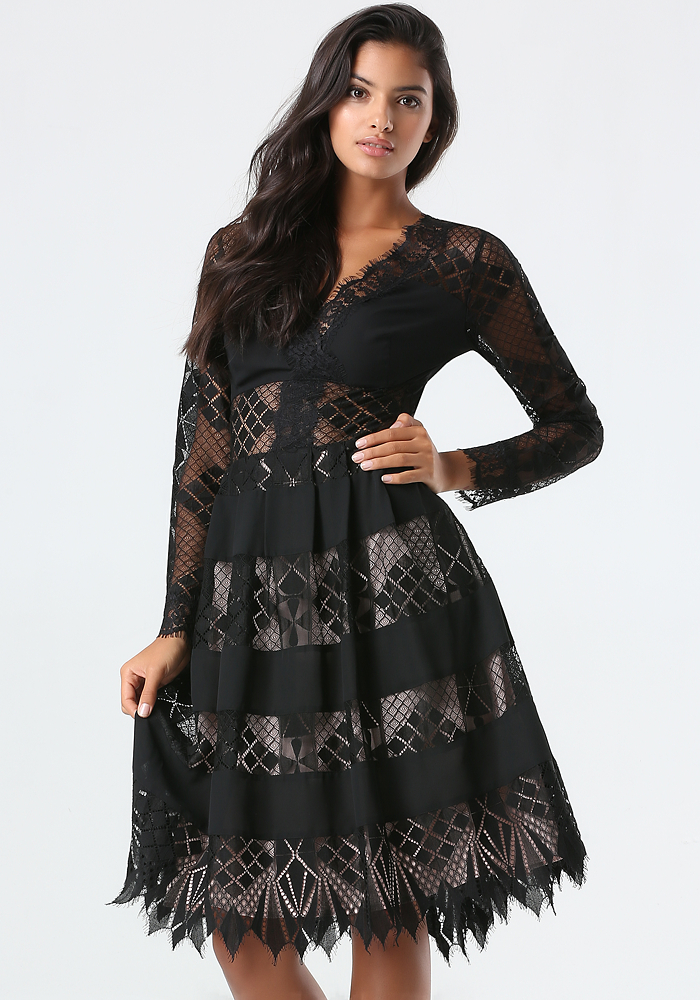 Regal midi dress in a distinctive mixed geo lace, featuring a surplice neckline, eyelash finishes and strategic lining that lets you flaunt just the right amount of skin. Waist pleats enhance skirt volume, creating a very feminine silhouette. Long sleeves. Hidden side zip closure. Partially lined.
I want to line this with nude. Love it!
$169.00
Source: Geometric Lace Midi Dress – Dresses – Midi & Maxi | bebe